Ducks are delightful creatures with their own unique personalities, and one of the joys of keeping ducks as pets or in your backyard is the opportunity to give them a special name.
Whether you're looking for a cute and cuddly moniker for these social birds or a funny and playful name to make you laugh, there are endless possibilities for duck names.
Naming your pet duck can be a fun process, as you can opt for cute, humorous, or traditional names. Some popular names for pet ducks include: Daisy, Donald, Daffy, Quackers, Waddles, Puddles, Jemima (like the character from Beatrix Potter's book), Drake, Bill, and Ducky. Themed names based on the duck's appearance or personality, such as Sunny for a yellow duck or Pippin for a curious duck, are also popular.
Adorable & Cute Duck Names
When it comes to naming your duck, there's nothing quite as sweet and adorable as a cute name. Whether you're looking for a classic name or something a little more unique, there are plenty of options. Here are a few ideas to get you started:
Bill
Blue
Bubbles
Chick
Daffy
Daisy duck
Dewey
Downy
Duck
Duckie
Feathers
Fluffy
Fuzzy
Gabby
Jelly Bean
Louie
Mallard
Muscovy
Nibbles
Nine
Paddles
Pekin
Pepper
Pesto
Pickles
Pipsqueak
Puddles
Quackity
Suds
Teal
Waddles
Webfoot
Wiggles
Wood
Yellow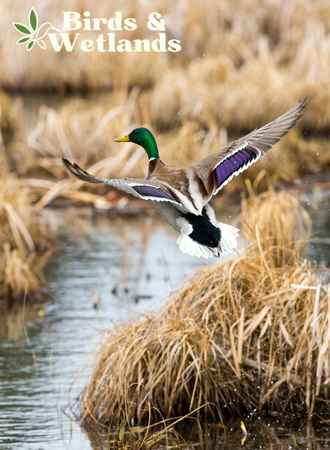 Duck names inspired by famous films:
Quacky Balboa (Rocky)
Duck Vader (Star Wars)
Feather Locklear (Melrose Place)
Indiana Jones (Indiana Jones series)
Paddlington (Paddington)
Bill Murray (Ghostbusters)
Harry Peeper (Harry Potter)
Duck Norris (Walker, Texas Ranger)
Mallard Monroe (Gentlemen Prefer Blondes)
Quack Nicholson (One Flew Over the Cuckoo's Nest)
Feather O'Hara (Gone with the Wind)
Jemima Puddle-Duck (The Tale of Jemima Puddle-Duck)
Ducky Balboa (Rocky)
Howard the Duck (Howard the Duck)
Daffy (Looney Tunes)
Quackie Chan (Rush Hour)
Bill Smith (Mr. & Mrs. Smith)
Duck Gyllenhaal (Brokeback Mountain)
Flapperjack (The Nightmare Before Christmas)
Waddle Smith (Men in Black)
Ducky Downey Jr. (Iron Man)
Quack Sparrow (Pirates of the Caribbean)
Mallard-e (Wall-e)
Feathers McGraw (Wallace and Gromit)
Drake Bell (Drake & Josh)
Duck names inspired by the Harry Potter series
Harry Paddler
Duckledore (Albus Dumbledore)
Quackgrid (Hagrid)
Hermione Grainer
Ron Beaksley (Ron Weasley)
Mallardfoy (Draco Malfoy)
Dumblequack (Dumbledore)
Sirius Quack (Sirius Black)
Quack Hermione (Hermione Granger)
Beaktrix Lestrange (Bellatrix Lestrange)
Duckgo Malfoy (Draco Malfoy)
Ginny Waddle (Ginny Weasley)
Luna Lovequack (Luna Lovegood)
Neville Longquack (Neville Longbottom)
Hedquig (Hedwig)
Severus Snapquack (Severus Snape)
Paddlemore Lockhart (Gilderoy Lockhart)
Molly Weasquack (Molly Weasley)
Quackius Black (Sirius Black)
Ducky Diggory (Cedric Diggory)
Quillius Quirrell (Quirinus Quirrell)
Buckquack (Buckbeak)
Nymphadora Quacks (Nymphadora Tonks)
Ducky Lupin (Remus Lupin)
Fleur Delaquack (Fleur Delacour)
Nerdy Duck Names
Here are some fun duck names inspired by different aspects of nerd culture, including science, math, technology, and popular sci-fi and fantasy series:
Quackal Sagan (Carl Sagan)
Albert Eggstein (Albert Einstein)
Beakcasso (Pablo Picasso)
Sir Isaac Puddle (Sir Isaac Newton)
Quackimedes (Archimedes)
Ada Lovequack (Ada Lovelace)
Bill Quacks (Bill Gates)
Stephen Squawking (Stephen Hawking)
J.R.R. Puddlin (J.R.R. Tolkien)
Feather McFly (Marty McFly from "Back to the Future")
Darth Waddler (Darth Vader from "Star Wars")
Quack Spock (Spock from "Star Trek")
Puddle Prime (Optimus Prime from "Transformers")
Quackneto (Magneto from "X-Men")
Quacktor Who (Doctor Who)
Duckter Strange (Doctor Strange from "Marvel Comics")
Thor Quackson (Thor Odinson from "Marvel Comics")
Iron Mallard (Iron Man from "Marvel Comics")
Legolass (Legolas from "Lord of the Rings")
Waddle-5 (Wall-E from "Wall-E")
Ducktor Octopus (Doctor Octopus from "Spider-Man")
Duck Brown (Doc Brown from "Back to the Future")
Jean-Luc Puddle (Jean-Luc Picard from "Star Trek")
Yoduck (Yoda from "Star Wars")
Obi-Wan Kenobird (Obi-Wan Kenobi from "Star Wars").
Duck names for science nerds
Quackal Sagan (Carl Sagan)
Albert Eggstein (Albert Einstein)
Sir Isaac Puddle (Sir Isaac Newton)
Marie Quacky (Marie Curie)
Nikola Quacksa (Nikola Tesla)
Thomas Quackison (Thomas Edison)
Charles Darwing (Charles Darwin)
Beakman's World (After the science TV show "Beakman's World")
Jane Quackall (Jane Goodall)
Stephen Squawking (Stephen Hawking)
Ada Lovequack (Ada Lovelace)
Galileo Galileak (Galileo Galilei)
Max Quack (Max Planck)
Richard Fowlman (Richard Feynman)
Niels Bohrduck (Niels Bohr)
Erwin Shroedingduck (Erwin Schroedinger)
Quark (Elementary particle in physics)
Photon (Quantum of light)
Neutron (Subatomic particle)
Duckoxyribonucleic Acid (Deoxyribonucleic Acid – DNA)
Mitosis (Cell division process)
Hydroquack (Hydrogen – the first element on the periodic table)
Duckton (Inspired by Proton)
Quantum Quacker (Inspired by Quantum Physics)
Higgs Bosduck (Higgs Boson particle).
Funny Duck Names
We know how difficult it can be to come up with interesting monikers for our beloved animals, so we've gone above and beyond collecting some of the funniest duck names out there including duck pun names.
Aflac
Al Quackcino
Ben Affquack
Benedict
Big Quack
Bill
Bubbles
Cheese and Quackers
Chicken
Chip
Christie Beakley
Clarabelle
Cleoquacktra
Cocktail
Confit
Dale
Dewey
Drake
Duck Norris
Duckbeak
Duckleberry Fin
Duckleberry Finn
Ducktape
Duckthorn
Duckwheat
Echo
Eggbert
Eggs Benedict
Eggspresso
Feather Locklear
Firequacker
Flamingo
Flapper
Foie Gras
Fowlball
Fowlmouth
Goose
Gus
Horace
Hot Wings
Huey
Hugh Quackman
Iggy
James Pond
Jaq
Jimmy Fowlon
Kim Karquackian
La Toya Quackson
Lady QuaQua
Lame Duck
Leonardo DiQuackrio
Lord of the Beaks
Louie
Lucky Duck
Lucky Ducky
Lucy Goosey
Magoo
Mallory
Michael Quackson
Milk and Quackers
Moby Duck
Mother Ducker
Muddlefoot
Nut Quacker
Peker
Pete
Pillow
Plucker
Pluto
Pogo
Pond, James Pond
Quack Attack
Quack be Nimble, Quack be Quick
Quack Black
Quack Efron
Quack Nicholson
Quack Quack
Quack Sparrow
Quackajack
Quacker
Quacker Jack
Quackerjack
Quackers
Quackhead
Quackie Brown
Quackie Chan
Quackling
Quackmire
Quackpot
Quackula
Quackup
Quill
Reece Featherspoon
Ritz (Quacker)
Robert Duckney Jr.
Rubber Ducky
Ryan Gooseling
Samuel L Quackson
Seducktive
Shell Gibson
Sir Quacks A Lot
Sir Quacksly lV
Sirius Quack
Sitting Duck
Swashduckler
Sylquackster Stallone
Tailslide
Tilly
Turducken
Waddles
Webster
Wing Diesel
Wisequacker
Wolfgang Duck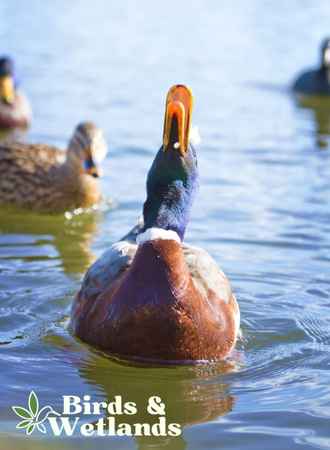 Famous Duck Names
When it comes to naming our feathered friends, many of us look to pop culture for inspiration. From children's books to movies to television shows, there are plenty of famous ducks whose names have become household favorites.
In this section, we've gathered some of the most well-known duck names in literature, film, and television including cartoon duck names. Whether you're a fan of classic characters like Donald Duck and Daffy Duck, or more recent hits like Puddles and Howard, you'll find a duck name to suit your feathered friend.
Babe
Becky (even though technically she's a loon, not a duck)
Bentina Beakley
Count Duckula
Daffy
Daffy Duck
Daisy
Daisy Duck
Danger Mouse
Daphne
Daphne Duck
Darkwing Duck
Della Duck
Dewey
Disney
Donald
Donald Duck
Drake Mallard
Duck Dodger
Ducktales
Duckworth the Butler
Fenton Crackshell
Ferdinand
Finding Dory
Gizmoduck
Gosalyn Mallard
Howard
Howard the Duck
Huey
Jemima Puddle-duck
Launchpad McQuack
Looney Tunes
Louie
Ludwig Von Drake
Ming-Ming Duckling
Mrs. Featherby
Negaduck
Pato
Plucky Duck
Pocoyo
Professor Waddlemeyer
Scrooge McDuck
The Tales of Beatrix Potter
Tiny Toon Adventures
Webbigail Vanderquack
Wonder Pets
Cool Duck Names
Ducks deserves an awesome name, so we strive to provide interesting, creative ideas that will make your feathery friend stand out from the crowd. Here are some cool ideas for duck names:
Alpha
Apollo
Archer
Babe
Bandit
Bean
Bert
Blade
Bob
Bolt
Boss
Bottoms Up
Bro
Bruiser
Brute
Bubba
Buddy
Cheers
Chickira
Chief
Cobra
Coconut
Daddy-O
Dandy
Darth
Dipstick
Diva
Dude
Dudette
Emma
Enigma
Fang
Feather Locklear
Ferrari
Flame
Flash
Fling
Fuel
Gangster
Ghost
Gnasher
Groot
Groover
Gucci
Hagrid
Hammer
Hash
Hulk
Jet
Joey
King
Kong
Lightning
Ma'am
Maverick
Mayor
Menace
Mister
Motor
Muckety-Muck
Ninja
Odin
Peck
Pillow
Piston
Polo
Posh
Primo
Racer
Rad
Rex
Rodeo
Shank
Shutter
Sir
Slay
Solo
Spike
Thor
Thunder
Titan
Ursula
Viking
Zeus
Ziggy
Zoom
Zushi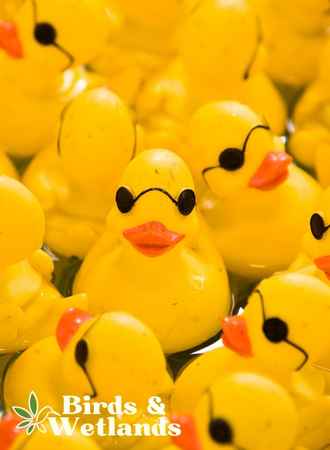 Male Duck Names
With their incredible species diversity, it's no surprise that there is an equally diverse range of names for male ducks. We made a list of good duck names given to male ducks, from the traditional "Quack" to the more exotic "Swan."
Ace
Admiral
Alfred
Alphonso
Bailey
Baxter
Bellamy
Ben
Bernard
Bob
Brady
Bruno
Bubba
Buddy
Budweiser
Cadet
Caesar
Captain
Champ
Charlemagne
Charlie
Chip
Clarabelle
Coco
Coke
Colonel
Copper
Daffy
Dale
Dewey
Diesel
Dillard
Donald
Dudley
Duncan
Emmett
Finn
Frankie
Franklin
Frazier
Gary
George
Goofy
Gordo
Grey
Gus
Hedge
Henri
Horace
Hubert
Huey
Hunter
Jack
Jake
Jaq
Jerry
Joey
Kennedy
Loki
Louie
Lucky
Magoo
Manny
Marley
Maverick
Mickey
Mikey
Moe
Monty
Mr Swan
Ollie
Otis
Perla
Peso
Pete
Pluto
Quack
Raptor
Ray
Riley
Rocky
Runner
Rupert
Sammy
Saxon
Scotch
Scrooge
Sparky
Spike
Tony
Vernon
Vlad
Waddles
Xerxes
Ziggy
Female Duck Names
Names for female ducks should capture their unique personality and spirit. The choices are endless, from classic and traditional girl ducks' names like Daisy and Henrietta to modern and unique options like Willow and Luna.
We made a list of most popular and interesting female duck names. Whether you're a fan of timeless favorites or searching for something more contemporary, you can find the perfect name for your feathered friend.
Angel
Beatrice
Becky
Bella
Charlotte
Chip
Clarabelle
Cleopatra
Daffy
Daisy
Dale
Dewey
Dixie
Doll
Doris
Dory
Duchess
Fiona
Fleur
Flower
Gabby
Gal Pal
Genevieve
Gracie
Gretchen
Gus
Harper
Hazel
Holly
Jade
Jaq
Jasmine
Lacey
Lilac
Lily
Lola
Louie
Lucy
Magoo
Marigold
Mary Kate
Mickey
Millie
Minnie
Molly
Niagra
Nibbles
Nina
Ollie
Opal
Pansy
Peach
Penny
Perla
Pickles
Precious
Queen
Raisin
Rhonda
Riesling
River
Sadie
Sandie
Selena
Tinker Bell
Topaz
Tulip
Tutu
Una
Willow
Yolanda
Zoey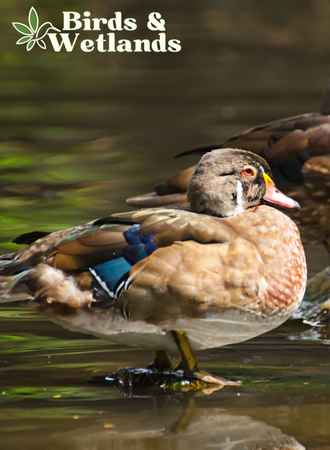 Baby Duck Names
The naming process of a baby duck can be a fun and exciting task, but it can also be a bit overwhelming with so cute names to choose from.
Whether you are a duck owner or just a fan of these adorable birds, finding the perfect name for cute animals such as baby ducks is a special moment.
To help you get started, we have compiled a list of creative and unique baby duck names sure to spark some inspiration. From classic and traditional names to more modern and quirky options, you will surely find the perfect fit for your fluffy little companion.
Apricot
Bean
Berry
Bobble
Boo
Bubba
Buddy
Bushroot
Butterball
Coco
Cookie
Cricket
Daisy
Darkwing
Dob
Ducky
Fenton
Flintheart
Floof
Fluffy
Little Fluff
Lucky
Lucy
Megavolt
Merry Feather
Munchkin
Negaduck
Nibbles
Peep
Pickles
Plucky
Poodle
Popcorn
Poppy
Puddles
Quacker
Quackers
Sammy
Sparkles
Squeek
Steelbeak
Stitch
The Liquidator
Tinkerbell
Tiny Feather
Tuskernini
Waddles
Wiggles
Wobble
White Duck Names
White ducks are known for their beautiful, snowy-white feathers and charming personalities. If you are the proud owner of a white duck or are simply looking for the perfect name for your new feathered friend, you'll want to find something that captures their elegance and grace.
Our duck names list includes charming monikers inspired by their snowy appearance to names that reflect their playful and energetic personalities.
Alaska
Albino
Angel
Beluga
Bianca
Blanca
Blizzard
Blondie
Brie
Casper
Cloud
Coral
Cosmos
Cotton
Crystal
Daisy
Diamond
Dominos
Dove
Elvis
Enoki
Frangipani
Frosty
Ghost
Hyacinth
Ice Cream
Ivory
Jasmine
Lacey
Lilly
Lily
Luna
Lychee
Magnolia
Marshmallow
Meringue
Milk
Misty
Moon
Mozzarella
Noodles
Nymph
Opal
Pavlova
Pearl
Pearly White
Puff
Q-Tip
Shimmer
Snowball
Snowflake
Snowy
Stormtrooper
Sugar
Vanilla
Vanna
White Knight
White Lightning
Wisteria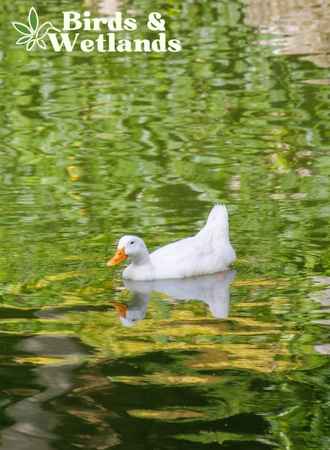 Brown Duck Names
Looking for a creative, fun-filled name for your beloved new pet duck? Well, you've come to the right place! Whether your feathered friend is chestnut brown or chocolate colored, this blog section has got you covered.
Applesauce
Apricot
Bagel
Biscuit
Brownie
Buffy
Buttercup
Cafe Ole
Caramel
Cheerio
Cheese
Chewie
Coco
Cookie
Corn baby
Cornbread
Cupcake
Fawn
Fudge
Ginger
Goldie
Hazel
Latte
Marigold
Savannah
Sunflower
Sunshine
Taffy
Tawny
Teddy
Truffles
Tumbleweed
Twinkie
Waffles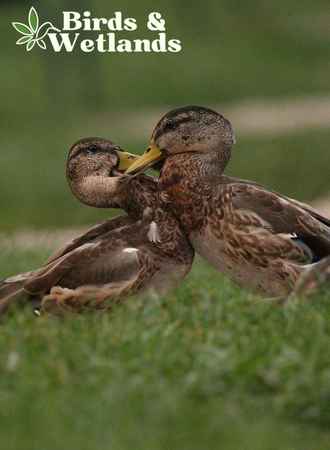 Tips on Finding the Perfect Duck Names
In addition to looking for cute or funny name ideas for your duck, there are a few other factors you might consider when choosing awesome names. Here are a few cool name ideas to get you started:
The duck's breed: If your duck belongs to a specific breed, choose a name that reflects this. For example, you could name your Pekin duck "Peaches" or your Mallard duck "Mallory.
The duck's appearance: You might also want to choose a name based on your duck's physical characteristics. For example, if your duck is particularly fluffy or has a distinctive color, you could choose a name that reflects this. Some ideas might include "Fluffy," "Goldie," or "Ruby."
The duck's personality: Choose a name that reflects your duck's personality. Is your duck particularly energetic or calm? Playful or serious? Do they interact with other ducks? Consider these traits when choosing a name for your new pal.
Pair of ducks: If you have two ducks, you may want to choose a name for both of them. For instance, Thelma & Louise, Harry & Lloyd or Jim & Pam.
Of course, these are just a few ideas to get you started. The possibilities for pet duck names are endless, and the perfect name for your duck is ultimately up to you! Feel free to get creative and have fun with it.